Remember to read the Rules before Starting
"......" - Dillon
Dillon
(
Japanese:
ジ
ロ
ウ
,
Jiro
), also known as
the Red Flash
, is the eponymous and protagonist character in
Dillon's Rolling Western
. Dillon is an armadillo that becomes a ranger. Although a seemingly kind character, Dillon's past is shrouded in mystery, though his life is gradually unraveled throughout the course of the game.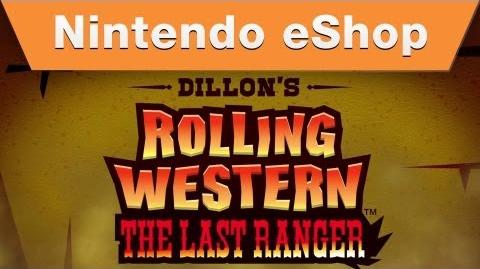 For more Videos from

Nintendo

™, see

Dillon's Rolling Western Media

, or checkout their Youtube™ Channel [1]

Hello! This is an announcement for a Rolling Western Discord server for people to join! It's fairly new and small so it would be nice for more people to join and discuss these games and fan media alo…
Happy Holidays! I wish everyone is having a good time with family and friends at this time of year.
This year I was finally able to get back my old activities inside wikia so I could contribute with w…
Hi, how are you? Lately I face some problems to finalize the scripts Dillon's Rolling Western, 10th stage. I can not complete some of the quests it alone and do not intend to post the script, even ge…
See more >