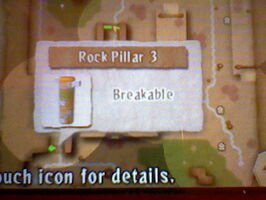 Rock pillar are few strutuctures made by remanecents of ancient civilization. They can be used like barricades against the Grocks raid. You needs a bundle of dynamite to destroy it. It's unknown if they will be used again in Dillon's Rolling Western: The Last Ranger.
Description
"These ornamental pillars are part of the ancient ruins. Dynamite can be used to blow them up and make barricades against the grocks."
Trivia
They are introduced in Hillville
If a pillar is destroyed, you can't bring it back the next day.